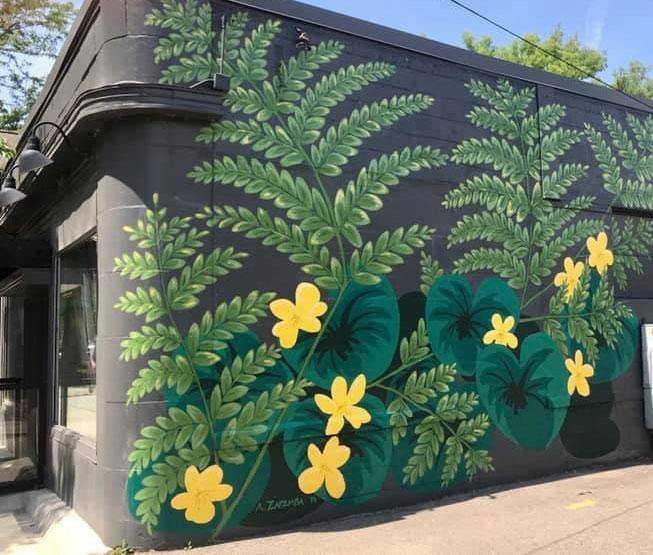 Get in the truck and drive...
In 2019, we were at one of the cross roads in life. And, when you are at a cross roads, you want to take some time to make sure your'e choosing the right path.
So, we got in the truck and drove... for 5 straight weeks.
First Stop: Madison, Wisconsin
The Pig in a Fur Coat is a cozy little eatery in Madison, WI. A friend of ours was the designer for a mural they wanted painted on the building and since we were in the area... we could help paint.?
Her design was perfect for the building. The flowers and leaves brighten the entire alley way and bring attention to the building. 
Thanks for Alecia Rheal and Amy Zaremba for bringing us on the wall. It turned out great!
We rented a room in an Air B & B just outside of town. The house was built in the 1960s (picture the Brady Bunch style) and the entire house was furnished with pieces from the period. 
Next destination: Badlands National Park in South Dakota