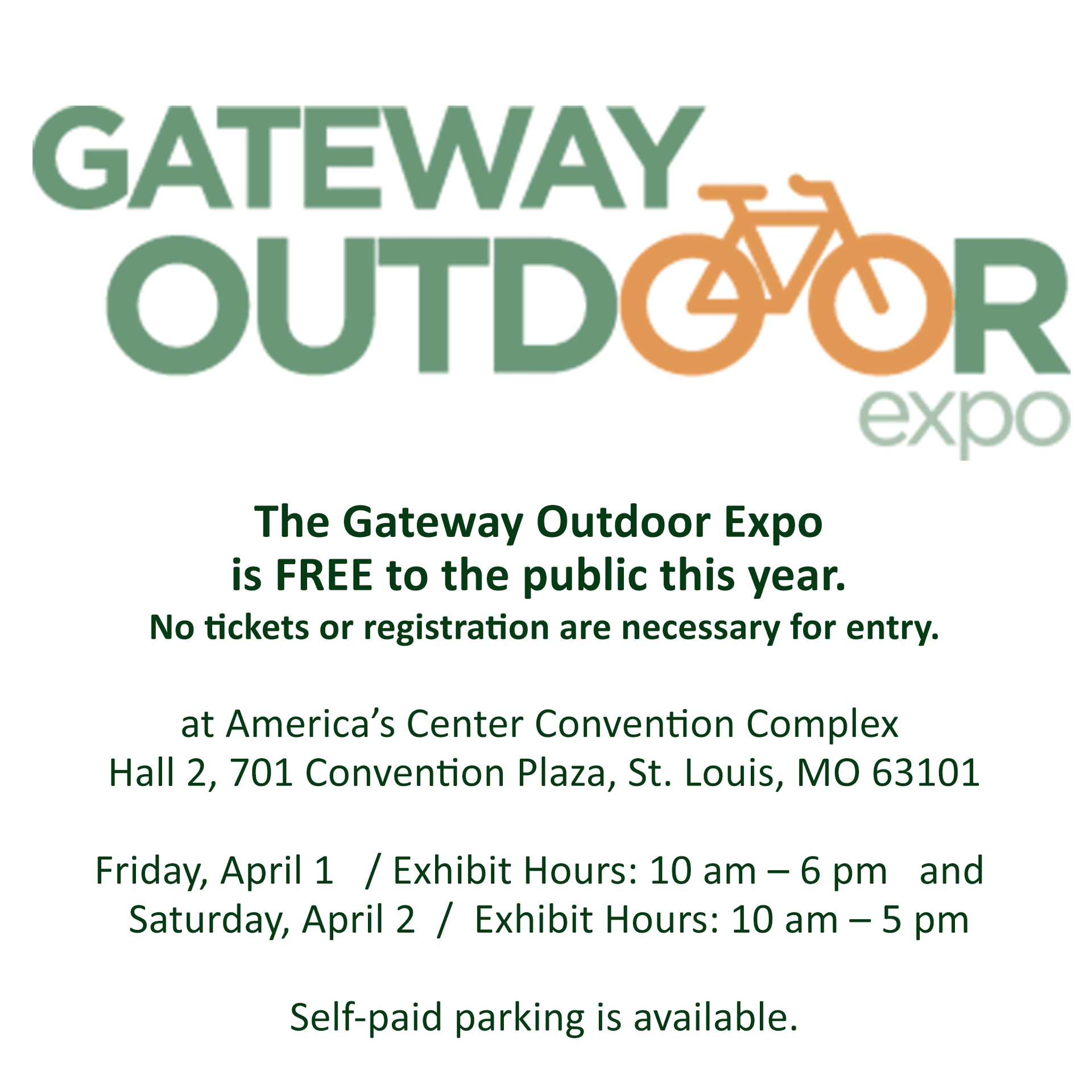 Outdoor Consumer Show and Cultural Gathering April 1-2 / St. Louis
The premier consumer show and cultural gathering for the regional outdoor community.
With 50,000 square feet of floor space, the expo will showcase the latest outdoor gear and services, interactive demos ... like rock climbing and mountain bikes, and free sessions and seminars on a variety of active living topics — all in a festive, family-friendly environment.
Admission is free. Parking is self-pay.
https://explorestlouis.com/event/gateway-outdoor-expo-2/