Environmental Commitment
We are committed to provide quality designs and products using eco-conscious methods and materials where possible.
Using carbon-negative algae ink® from Living Ink Tech
Licensed converter for MIRUM® from Natural Fiber Welding - Plants, not plastic®
Shipping materials from Ecoenclose - Be Proud of How you Ship.
Shirt blanks from Bella Canvas - Earth First. Always.
Cards and prints printed with algae ink® - printed by DK Printing in CO
Stickers printed by Sticker App - Sustainable impact of HP Indigo printer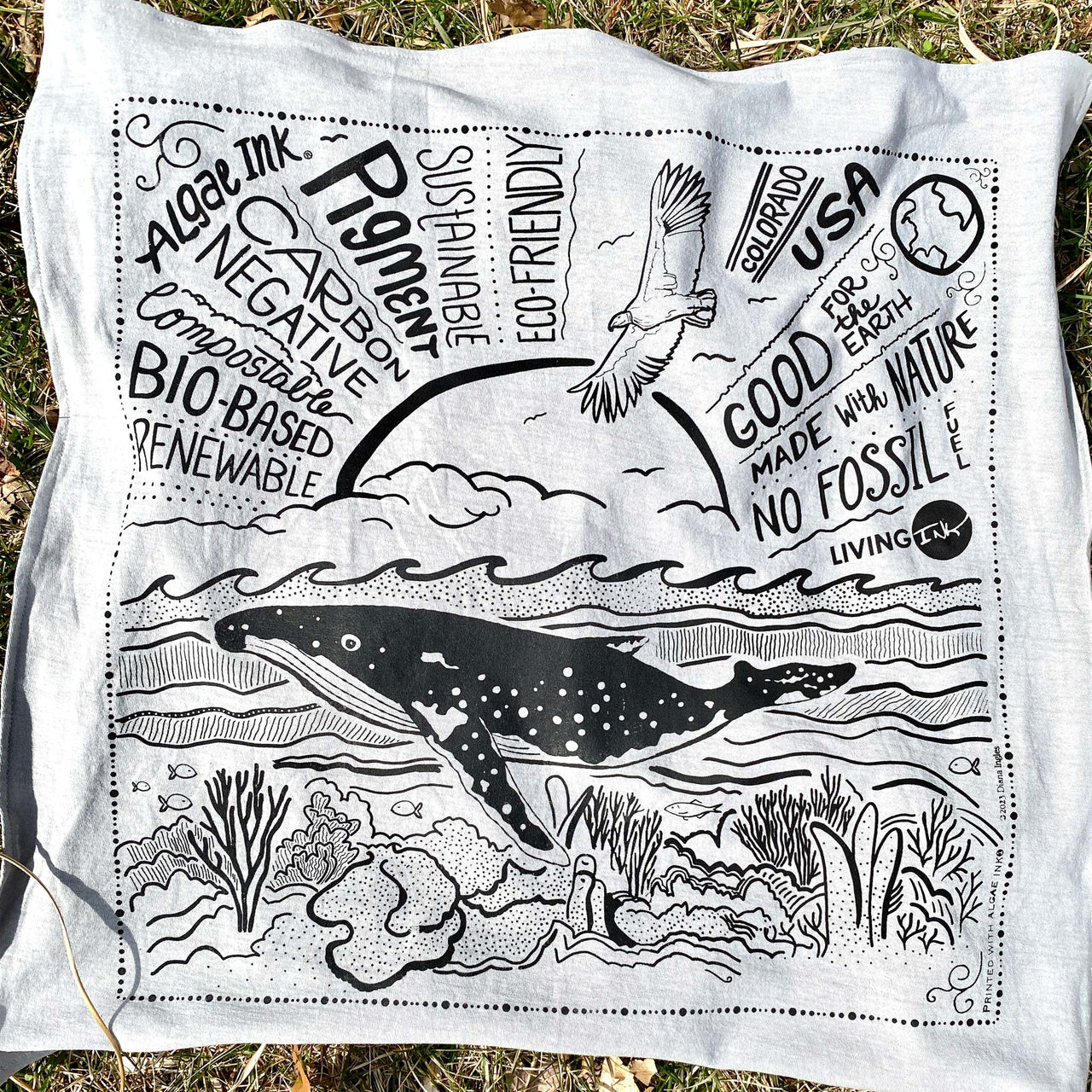 Printing with Algae Ink®
We us carbon negative Algae Ink® by Living Ink technologies on our graphic tees and bandannas.
Algae Black is a bio-based, renewable, and safe carbon black alternative.
Shop Algae Ink Products
Mirum® by Natural Fiber Welding
MIRUM® is a categorically new, plant-based and plastic-free material.
MIRUM® delivers on your specific aesthetic and functional needs and offers the only durable, premium-feel leather complement made with 100% biobased ingredients.
MIRUM® is the climate-friendly solution for retails and brands looking to shrink their footprints and expand their creative palettes. Always plastic free and now available in more colors than ever before.
Wild Routed is a licensed converter for Mirum®.
Get in touch with us about custom products made with Mirum®

Eco-Conscious Packaging
Need eco friendly packaging options, product protection wrap, or custom boxes made from 100 % recycled content? Curious about which shipping products are best for the planet? Looking for a partner to help navigate packaging for your complex business operations or sustainability journey? Wherever you are, Ecoenclose has you covered.
Ecoenclose website